! -- For God so loved the world, that He gave his only begotten Son, that whosoever believeth in Him should not perish, but have everlasting life. For God sent not His Son into the world to condemn the world; but that the world through Him might be saved. -- >



Welcome to Abe's Custom Woodworking building woodworking products that conform to your imagination. Deep in the heart of Pennsylvania Dutch Country are wood products that enhance the beauty in and around your home. We believe we make our products strong and add the finishing touches into our work to make it last for a lifetime. 100% American and Veteran made products.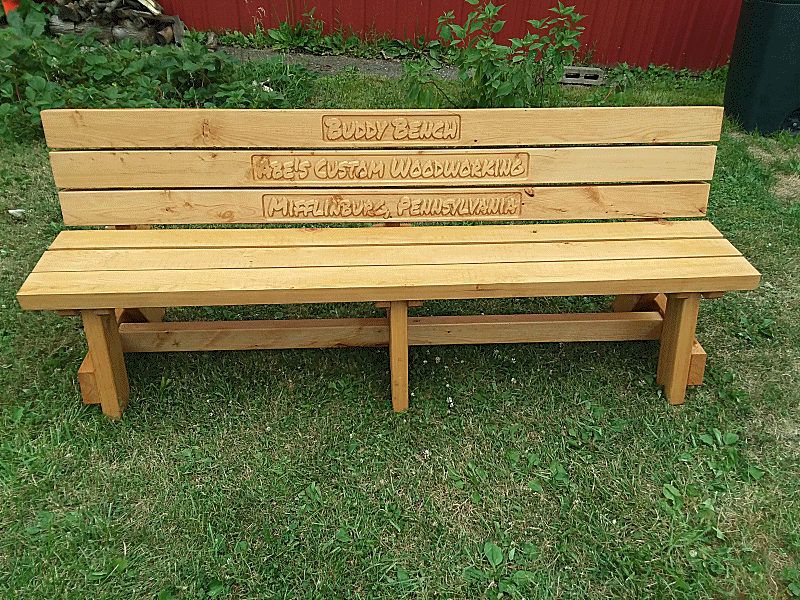 The buddy bench is a simple idea to eliminate loneliness and foster friendship on the playground. It helps with inclusion, kindness and great for anti-bullying. Click on any of the 2 pictures for more information.
All trademarks and copyrighted material are the property of their respective owners.
Copyright © 2016- Abe's Custom Woodworking All Rights Reserved.
Web Design by Robert Showers Mifflinburg, PA.